Five years ago, István Csanády hung a piece of paper on the wall of his nascent company's all-too-small office. Scrawled upon it: "Easy should be easy. Hard must not be impossible."
Though this phrase was written on sheet paper, it might have well been etched into stone. It became the founding principle for Csanády's app, Shapr3D — a reinvention of computer-assisted design (CAD) systems, created exclusively with Multi-Touch and Apple Pencil in mind.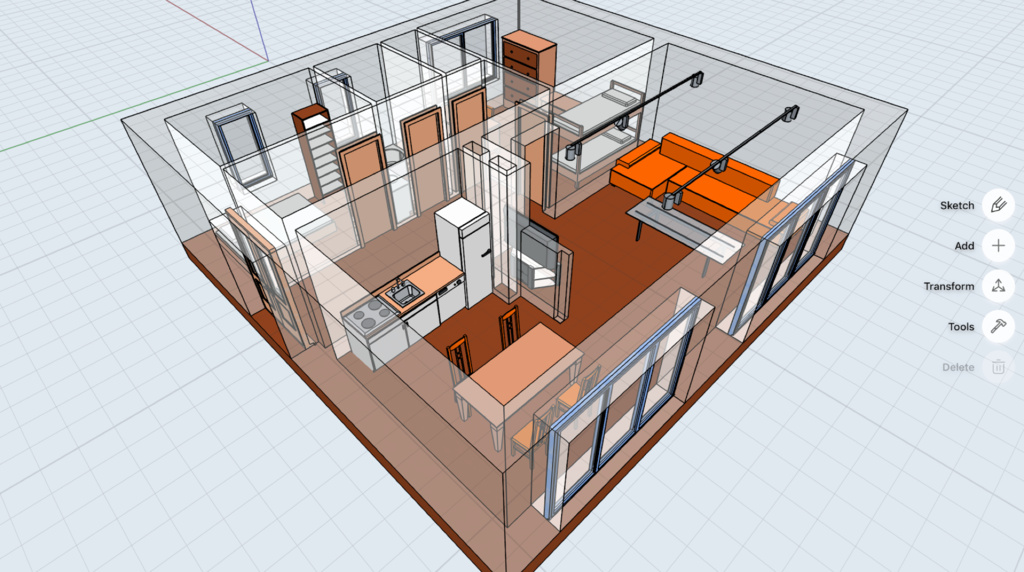 While inspirational phrases have spawned many a weightless office poster (and a smattering of snarky variations), this one was weighted in truth by the frustrating real-world digital design experiences of Csanády's family. "We have eight or nine architects in three generations in the family," he says.
As a child, he remembers his mother grousing over the arduous multi-month process of getting new CAD software, which often involved enrolling in a costly school to understand how the program worked. "Instead, eventually, she [would just hire] a couple of CAD draftsmen."
As both a 3D modeling enthusiast and a budding software engineer, Csanády was instantly drawn to the problem. "A great product is characterized by a minimal tool time," Csanády says. "Nobody really wants to [take time to] learn to use their software."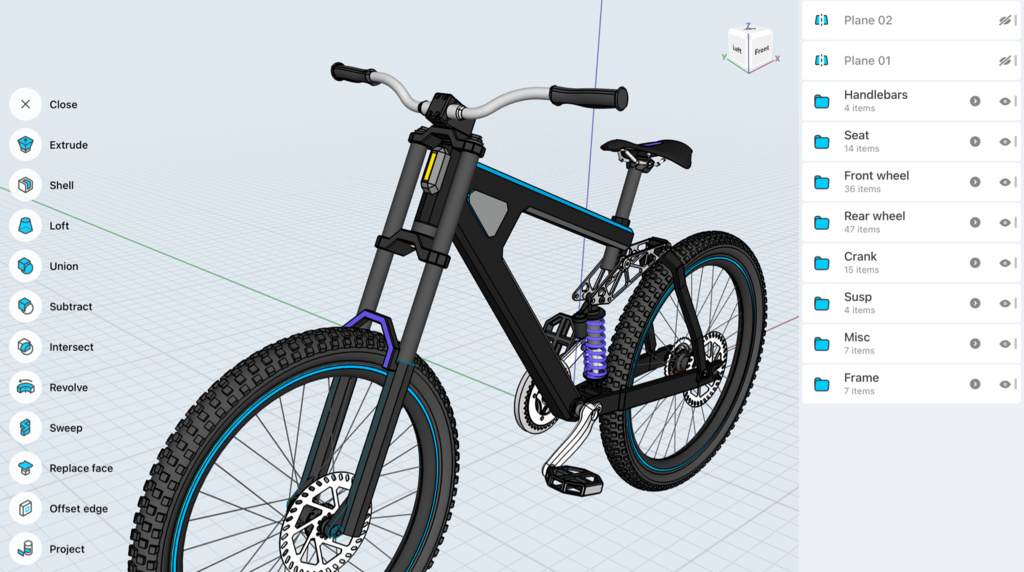 He founded his first CAD startup in 2010 after a brief stint as an iPhone developer. While this first venture was unsuccessful, Csanády kept thinking. He took long bike rides. He pondered the problem in the late hours of the night. And he began creating the first prototypes of a touch-based 3D modeling system for iPad.
"I got obsessed," he confesses. In 2014, out of pure faith in the endeavor, Csanády quit his job as a senior software engineer and got to work. While iPad Pro and Pencil had at the time yet to be introduced, he started exploring what a touch-and-stylus interface might look like.
"The best interactions are always the ones that have physical analogies," Csanády says. He drew inspiration from tactile tools, creating digital controls for each modeling operation that mimicked their real-world counterparts. And when iPad Pro and Apple Pencil launched, Csanády and team quickly brought the drawing tool into their planning.
"What makes the Apple Pencil and its stylus interaction super powerful is that both are metaphors for the real world," he says. "And because they are metaphors for the physical world around us, we just don't have to educate [someone] about the function of these input devices… That radically shortens the learning curve."
Csanády and his newly-growing team used Multi-Touch and Apple Pencil to build a solid foundation for Shapr3D. Perfecting it, however, was a years-long affair. "There are no shortcuts," he says. "We did hundreds of prototypes."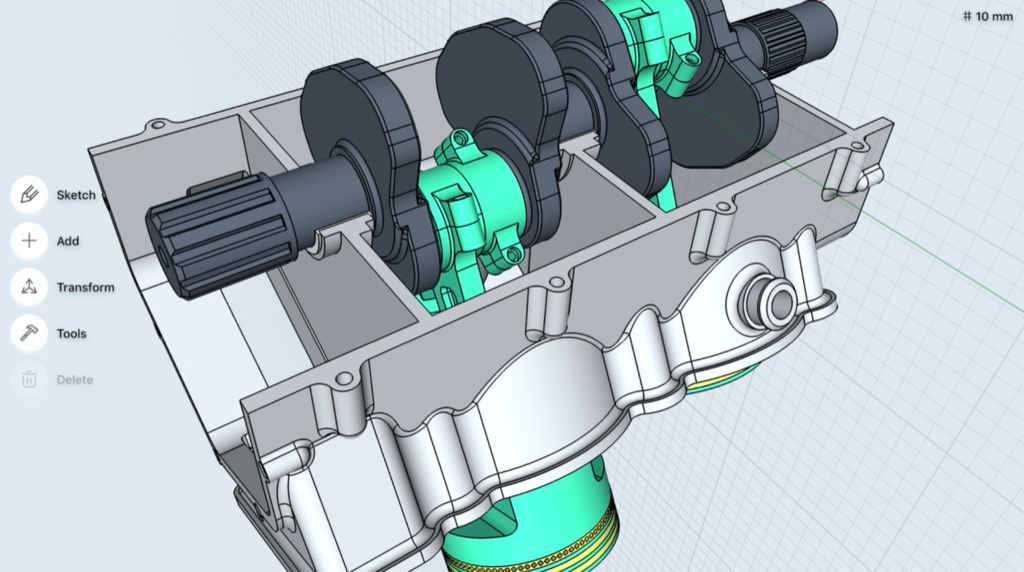 The team interviewed professional 3D modelers and architects, running case studies and inviting them to use — and sometimes break — their software. "You need to see them fail a thousand times," he says. "And based on those failures, we can tweak tiny little things, and step-by-step get to the right solution."
Csanády has more than a few lessons he and his team have learned when it comes to designing a professional multitouch interface. "Explicit is always better than implicit," he says. As an example, he references Shapr3D's push-pull interface, which displays arrow-handles on items that people can 'grab' to move something around the screen. "Until a couple of years ago, we didn't show those arrows," he says. "That was one of the greatest learnings of all time… if we explicitly show these handles, that increases the success rate by two orders of magnitude."
Four years after launch, Shapr3D maintains this obsessive focus on building the perfect tool for its professionals. "What works for Shapr3D works because we have a very specific audience in a very specific context," Csanády says. "The product works for our audience because we designed it with them in mind."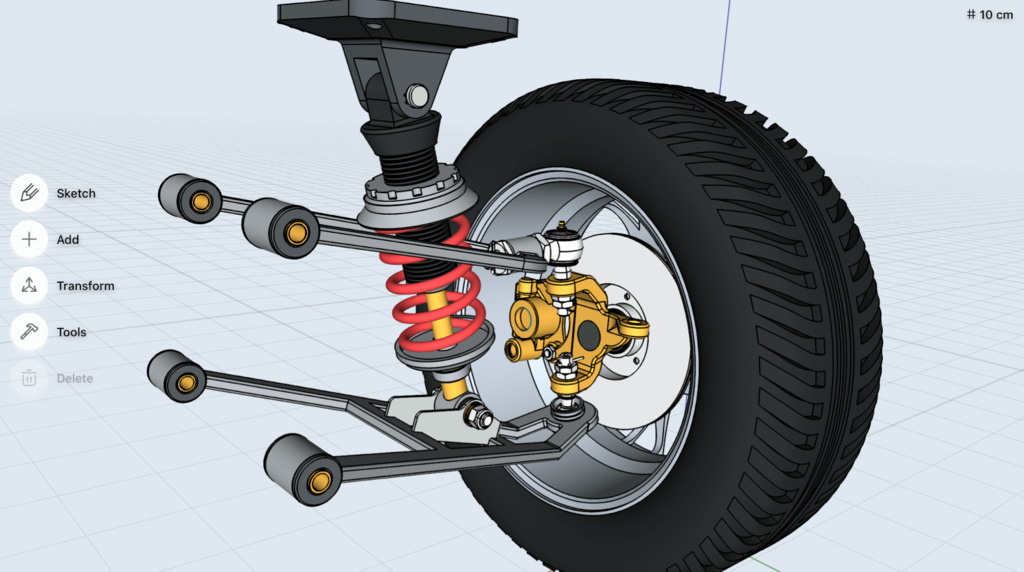 The Shapr3D team has grown significantly since its early days in that cramped office. Csanády employs a staff of 55 in Budapest, all of whom are working tirelessly to keep iterating and improving upon the app to make it an even better tool for professionals. They've added exhaustive tutorials, contextual and adaptive controls, keyboard shortcuts, and continue to adjust the workflow to be an even smoother process for everyone who uses the app. "It's about always raising the bar and always being a little unhappy," he says. "You can always do 10 percent better… Never be satisfied with what you have built."
In addition to field studies, the team incorporates analytics, usage data, and App Store reviews into its long-term product planning. They continuously evaluate opportunities, identify the gaps where the company is now, and look at where they want to be in the future. It's a complex multidimensional puzzle, but Csanády's vision is clear — and just a little bit ambitious. "We want to become a verb, like Xerox."
---
Read about Shapr3D on the App Store
Powered by WPeMatico