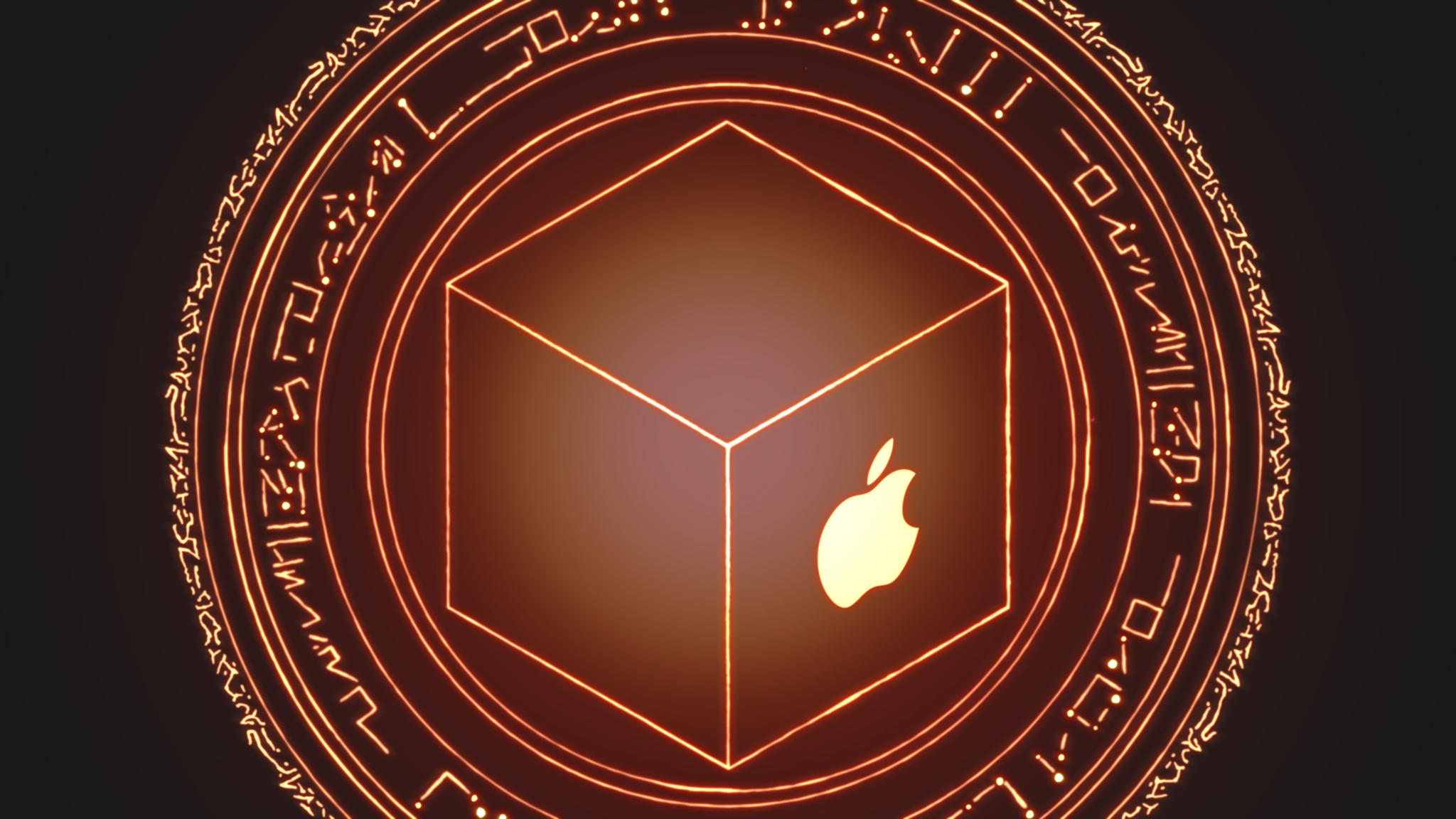 Marvel Future Revolution pulls off a balancing act that's nothing short of heroic.
Netmarble's open-world superhero MMORPG is a massive Marvel mashup that unites heroes and villains from all universes, timelines, and realities for a giant free-for-all. The cast of characters is nothing short of epic — all-timers like Captain America, Iron Man, and Black Widow join cult favorites like the Egyptian god-avatar Moon Knight, feisty rodent Rocket Raccoon, and floating noggin M.O.D.O.K. Open interdimensional portals as Doctor Strange or crush enemies with Captain Marvel's mighty photon blasts; play out a story or toggle on auto-play mode.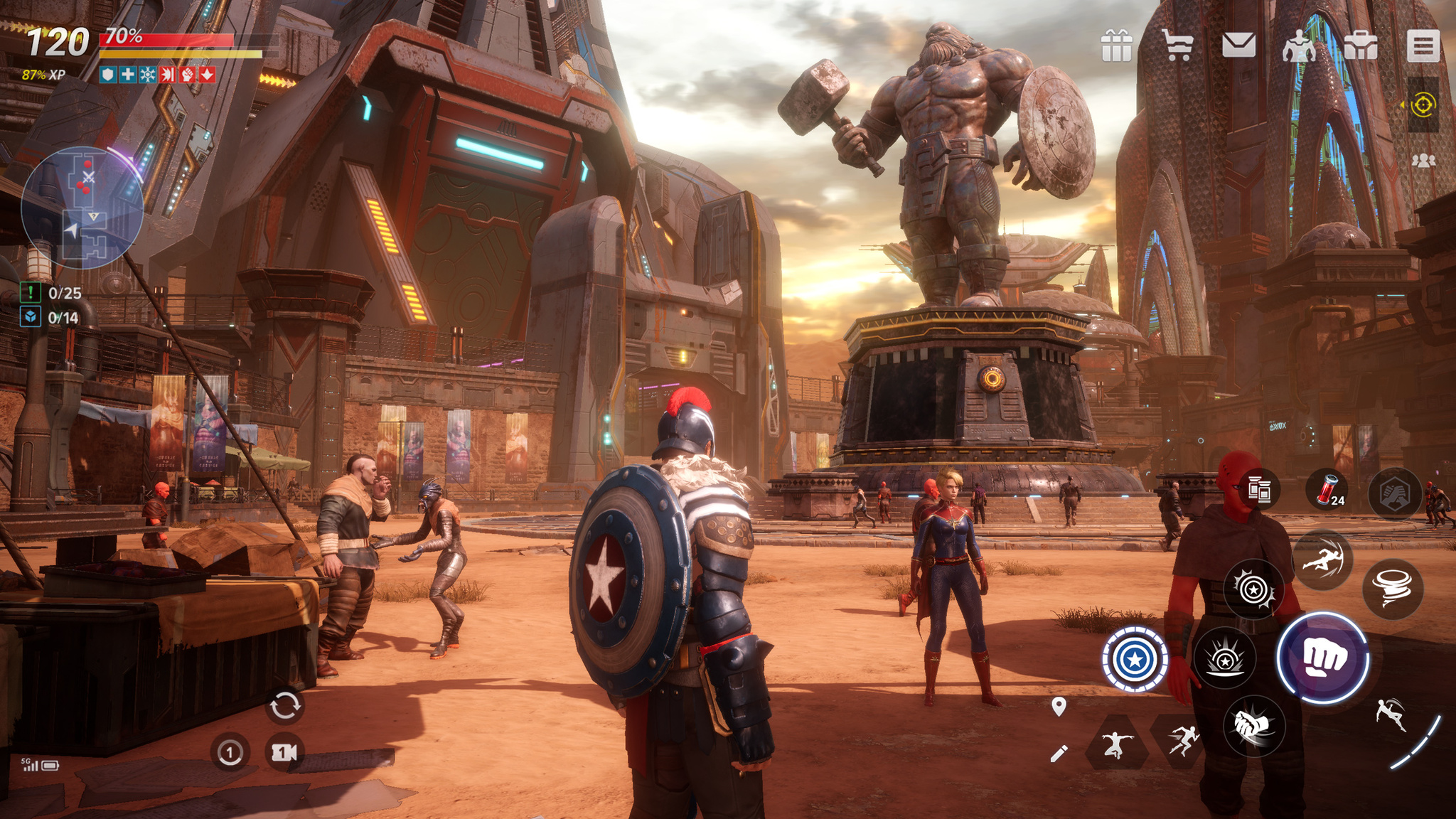 For Netmarble production director Joe Lee, staffing the ultimate comic-book all-star game was only half the battle. For his game to be truly revolutionary, Lee and his team knew they needed to level up the gameplay mechanics, storyline, and visuals. After all, with great power comes… well, you know.
"The goal was to bring the full superhero experience to the widest possible audience," says Lee. "Marvel has such a huge crowd and so many different characters. We needed to find our own big tweak, the thing that would get us to stand apart from everybody else."
Lee speaks with pride about the game's range — how its characters intermingle and cross dimensions, and how it truly stretches across the Marvel universe. Future Revolution begins in New Stark City, a gleaming metropolis patrolled by reportedly friendly Ultrons. Before long, however, you're off exploring realms like Midgardia (a fantasy land reminiscent of Thor and Loki's homeworld) and Xandearth (a war zone full of alien tech). But despite its grand scope, the game's multiversal chaos, galaxy-snapping enemies, and feisty rodents are grounded in one single design principle — something that's driven the team from the begininng: "In a game like this, when you're making big, important decisions, you always have to just go back to your common sense."
'I live to be a clown'
Lee broke into the game industry nearly two decades ago on the business development side, where he learned the ins and outs of partnering with big companies like Marvel — but before his impressive career, the lifelong gamer and business pro had a different passion: hip-hop dancing.
"I think I live to be a clown," laughs Lee from Netmarble's offices in South Korea. "I like to bring a good time to the people around me. The greatest part about dancing is that you're trying to make other people happy, but the happiest person in the moment is yourself. I think that's maybe why I got into games."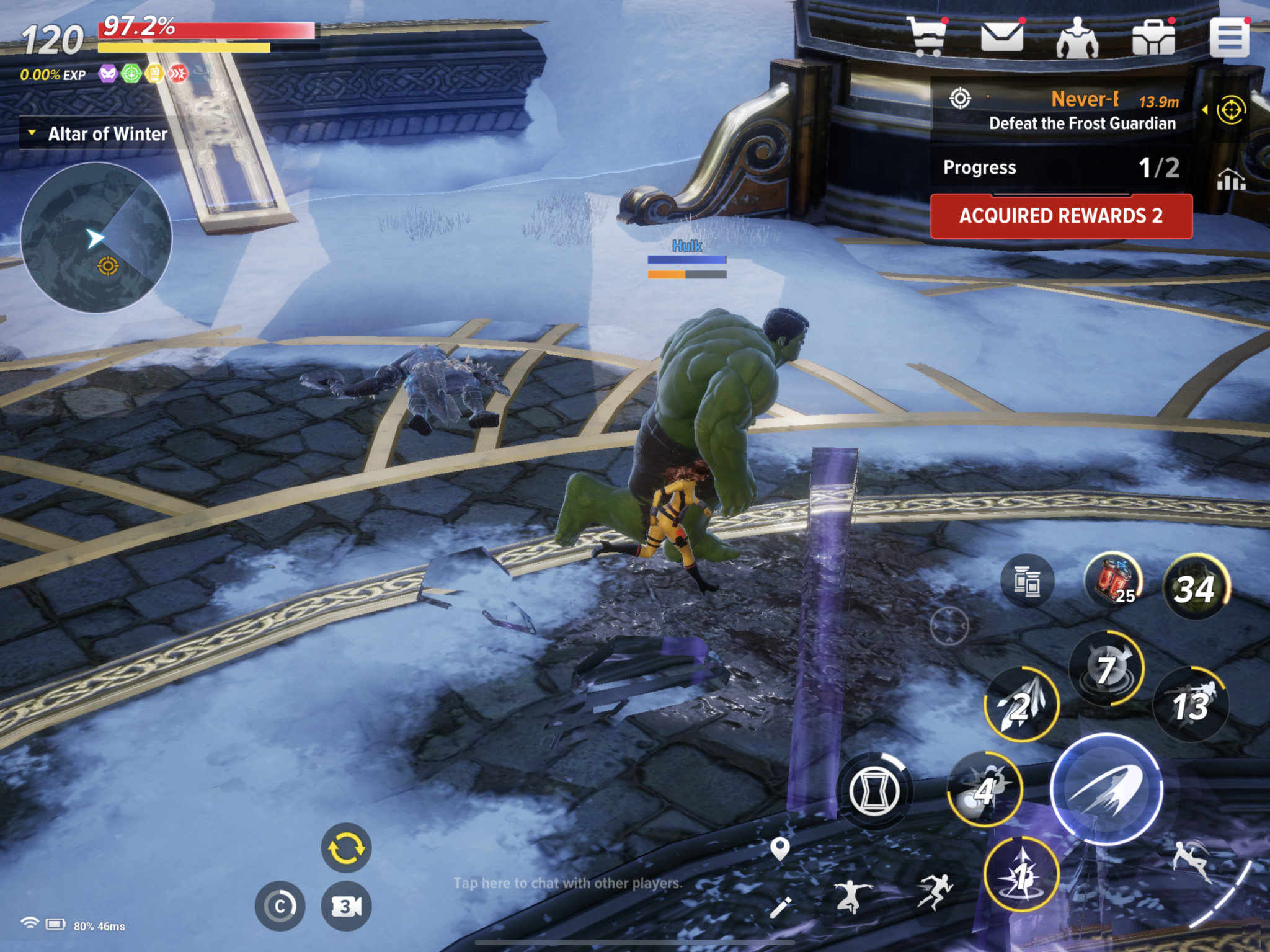 It's paid off: Games have driven his entire career. In the mid-2010s, Lee became production director for Marvel: Future Fight, a role-playing dungeon crawler and something of an ancestor to Future Revolution. The game was — and is — a smashing success, one that just celebrated its seventh anniversary. "When you're dancing, you're performing for couple dozen or maybe a hundred people," says Lee. "When I started out, I thought, 'If I want to be a clown, I'd rather serve the bigger crowd.' And in games, you're working for millions. That's what I live for."
While Future Fight's impact was becoming clear, Lee was already brainstorming for the sequel. "We were always thinking, 'What if we had a better framework? What if we could use more recent technologies?'" he says. "We had a yearning for something bigger."
We wanted to convince core fans first.

Joe Lee, Netmarble production director
In Lee's mind, the potential sequel would elevate the superhero experience as much as humanly possible. "We thought, 'OK, to give a true superhero experience to the player — all the powers from the comic books, all the experiences from the movies — we need a bigger space," he says. "And if we're talking bigger space, maybe it's open world. And what's the most suitable genre for that? MMORPG."
Big stakes, but common sense. The team's next challenge involved crafting a story that paid homage to Marvel's epic history, served as a gripping narrative in its own right, drew on familiar heroes and planets and powers, and would find the approval of both hardcore fans and newcomers.
"We wanted to convince core fans first," he says. "We wanted every setting to actually make sense. And we needed, say, multiple Captain Americas and Scarlet Witches playing side-by-side with each other. That's how we landed on the convergence."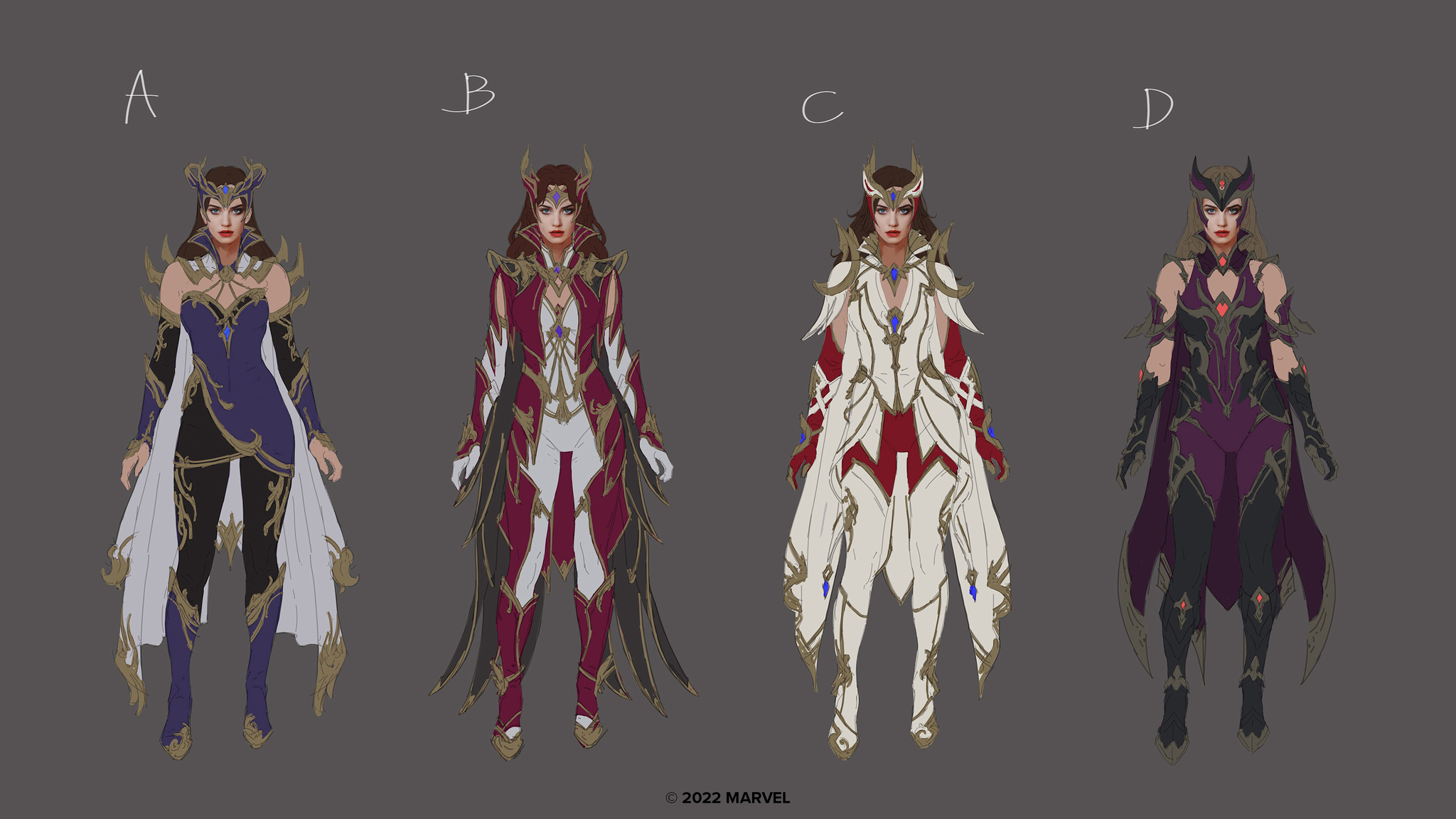 The "convergence" provided an elegant solution to the story issue — if you can call multiple realities and multiple Earths colliding with each other a solution. Powered by multiversal magic and some good old-fashioned comic book logic, the convergence storyline not only allowed an endless stream of battles but also established a world in which Iron Man can fly through a portal and talk to Other Iron Man without either of them batting an eye (such as it is).
Plus, it was a total sandbox. Marvel Future Revolution scenes could take place pretty much everywhere. (The script is credited to Marc Sumerak, who worked on Future Fight.) It also allowed for chaos — the best kind. "There's a mode called Omega War that finds all these heroes fighting each other in a group," says Lee. "Why would they do that? Because they're actually getting prepared for something bigger that's coming."
The 'flashiest superhero game'
To pick the game's heroes — a sort of gym-class dodgeball draft with some of history's greatest comic-book characters — Lee and his team relied again on common sense. "With the characters, it's about what the game needed," says Lee, "not necessarily what was new."
Selecting and plotting characters — the most crucial aspect of the game's design — was more about filling holes than drafting the biggest IP; the key was to balance the various mathematical formulas that power such games while also offering players fantastic characters to play.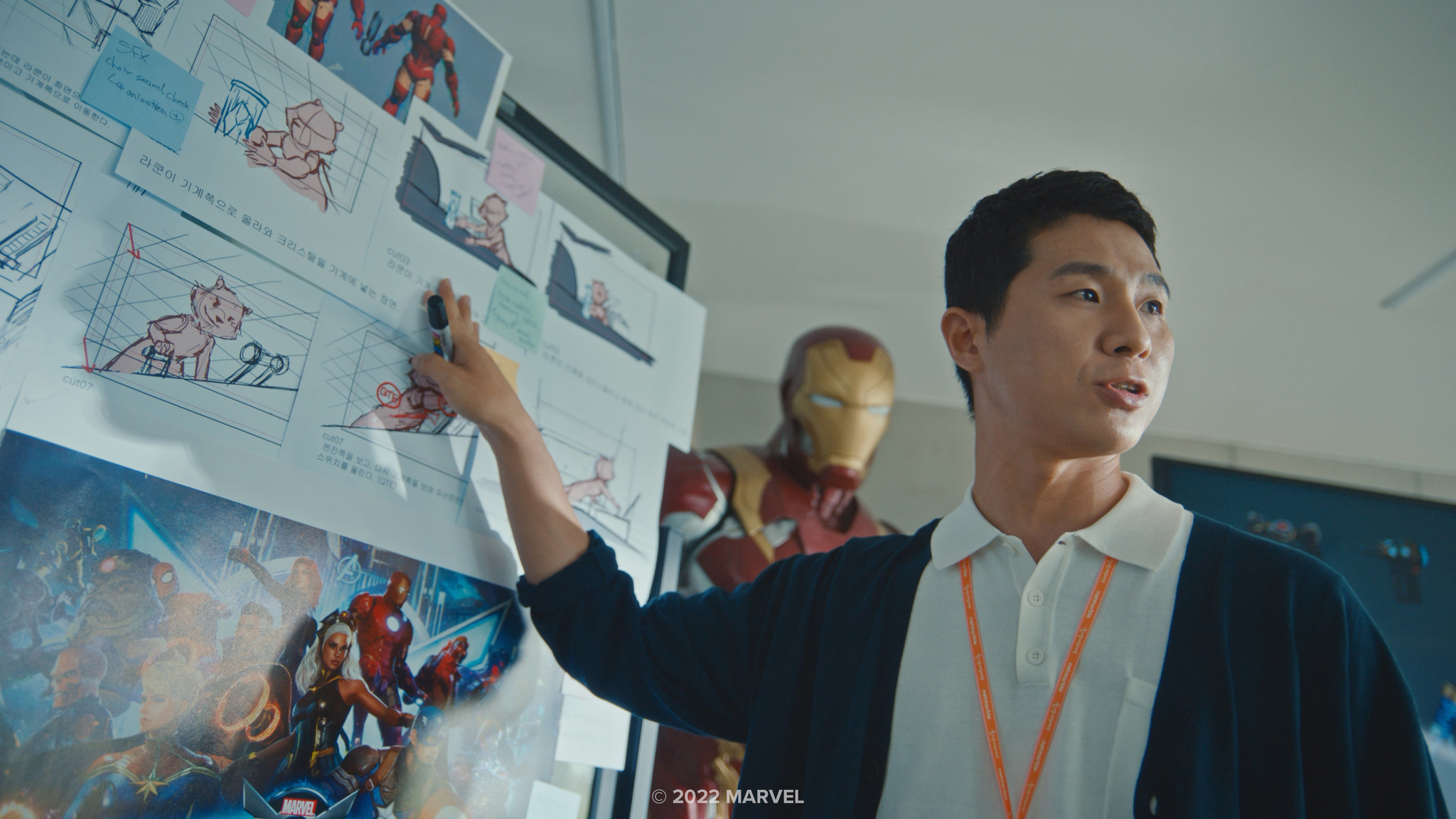 "When we're adding a character, we'll think, 'OK, we already have a few sorcery characters and damage dealers — maybe we need a close-quarter character?" says Lee. "But also: If we already have Doctor Strange, do we need Wanda Maximoff too? In that sort of case, we'll add special tweaks, based on the source material, to even things out." The game's version of the good Doctor is more about damage dealing, while its Wanda — with her well-documented reality-bending abilities — is more geared toward crowd control.
"We defined visual direction for the characters first: a photorealistic style that could compete with AAA games," says Netmarble executive producer Doohyun Cho. Some characters have a lean, sleek look, while others come off more sturdy and rough. Each costume has a number of player-controlled variants, too: Prefer Black Widow with an all-black or magenta-streaked uniform? Go for it. Want Captain America with a scary-looking shield with menacing spikes? Make it happen.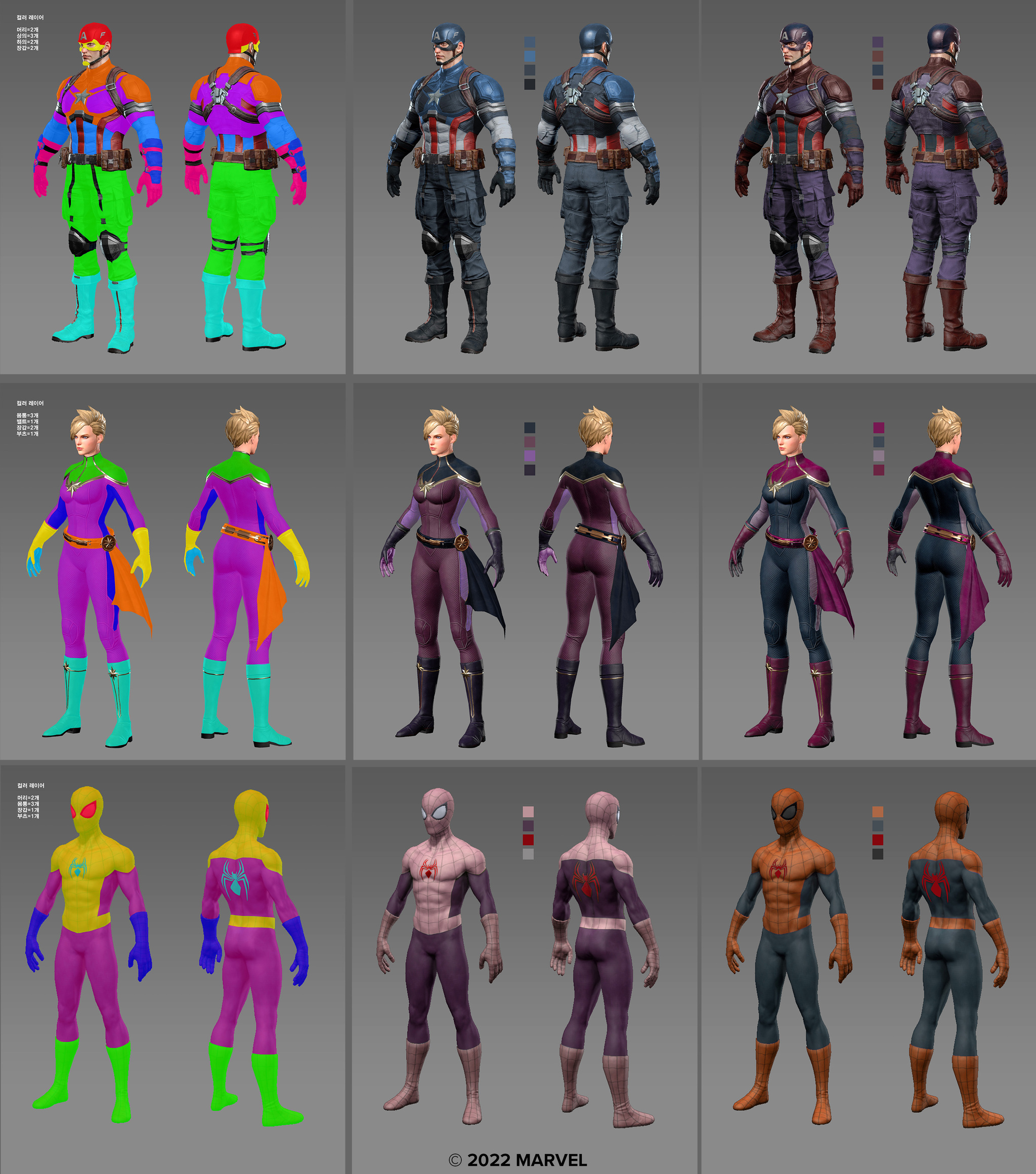 "The 'flashiest superhero game' was our internal motto," Cho says. "We wanted to see heroes being heroes, instead of being stationary and repeating similar moves over and over again." Future Revolution superheroes attack and slash, duck and evade, fly and crash back to the ground again.
There were a few twists to consider, like the mix of airborne and non-airborne characters. "Flying is surely a bonus when it comes to gameplay, but we wanted to even out the benefits," says Cho. Ground-based characters are highly maneuverable; Captain America, for instance, can super-sprint while Magik can teleport — both helpful skills when you're fending off wave after wave of malfunctioning flying Ultrons.
Flying is surely a bonus when it comes to gameplay, but we wanted to even out the benefits.

Doohyun Cho, Netmarble executive producer
The team took pains to avoid "throwing too much information on the screen, as all game developers should." But at the same time, hiding information behind menus would have forced players to go through multiple levels of hierarchy — also not a great experience. "We decided to balance by selecting information players would need to be constantly aware of," says Cho. "Most of that is combat-sensitive information, like, health, skill button, and guard status."
When it came time to design the map, the team started small. "It's a pretty huge map," laughs Lee, "and we wanted to see the target quality as soon as possible. So we'd start by focusing on a small corner of the map, one landmark, one enemy and maybe one NPC." From there, they'd sketch out the combat and drop in some dialogue. Once that was settled? "It pretty much goes out the window," laughs Lee. "By the time we're done, we've evolved so much. But at least we got the vision of, 'OK, this is what we're expecting.'"
For those finding their way around the game — or those who'd prefer to watch the battles unfold — Future Revolution offers an auto-play mode, a concept that was also a frequent topic of conversation in the offices. "Auto-play can be a tricky thing," says Cho. "Some may see it as robbing the real gameplay experience, while others see it as a convenient feature. But for a game like this that requires players to play for a long time, we thought some people would find it useful."
The feature had two internal rules: First, manual play had to be a great, fully-featured option for players. Second, when players had auto-play enabled, there still had to be room for them to manually intervene and make a difference — where and when to evade, for instance, or when to unleash an ultimate skill. "All games need to be easy to learn but hard to master," says Cho. "Even with auto-play on, you'll need to find your own way of mastering auto and manual play combined!"
'Here we were, contradicting the golden rule'
This brings us to the opening mini-movie — a prologue that features a massive city battle, multiple flying villains, dramatically-arriving heroes, and a surprising sacrifice. "We wanted to wow players from the get-go," says Cho.
That said, Lee noted that including the scene was an early topic of debate amongst the team. "One of the most common-sense rules when designing a game is to get to the meat of the experience as soon as possible," he says, "And here we were, contradicting the golden rule!"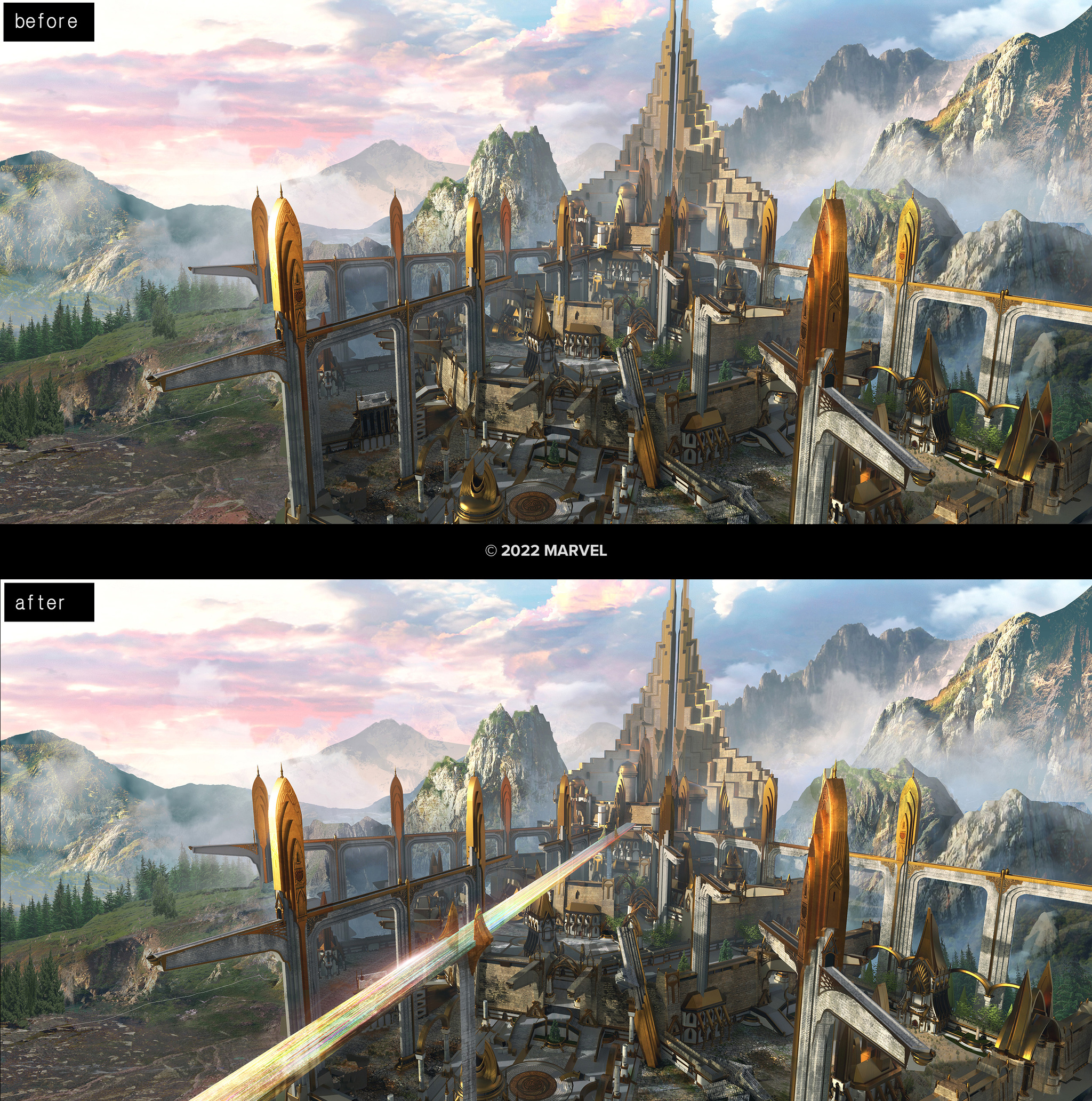 Rather than focus on gaming conventions, however, the Netmarble team strove to consider the big picture — particularly the army of well-conditioned Marvel fans who'd be coming to the game with elevated expectations. "When you're creating this kind of game, you know it's going to appeal to a huge crowd," he says. "We thought about what our audiences would be like, and what they would expect and deserve. And we thought it was essential to have a proper intro to a world that they'd hopefully [be] diving into at least a few hours every day," he adds.
The opening scene's story twist wasn't simply meant to draw people in; it also brought weight to the experience. And that's what it's all about, says Lee. "A great game has to have emotional moments… It has to be the great time you're having. It could be the feeling of defeating a huge boss that you weren't able to beat for the first four or five rounds. Maybe it's the reward you get after getting the sweet, sweet victory you achieved. Maybe it could be the sum of all the rewards."
These moments elevate Future Revolution to create a truly super experience for its players — and the Netmarble team is still hard at work to make the game even better. "Everyone here is a Marvel nerd now," Lee says.
Learn more about Marvel Future Revolution
Download MARVEL Future Revolution from the App Store
Behind the Design is a weekly series that explores design practices and philosophies from each of the 12 winners of the 2022 Apple Design Awards. In each story, we go behind the screens with the developers and designers of these award-winning apps and games to discover how they brought their remarkable creations to life.
Powered by WPeMatico