Apple just trolled the PC yet again. The solution? Ignore the troll.
On a launch day predictably blotted out by iPhones, Apple also slung a rock at the PC by saying that its newest budget iPad is "two times" the performance of the best-selling Windows PC. Lest you think that's just a slip of the tongue, Apple has made it a prominent selling point of the 7th-gen iPad, which you can see documented below.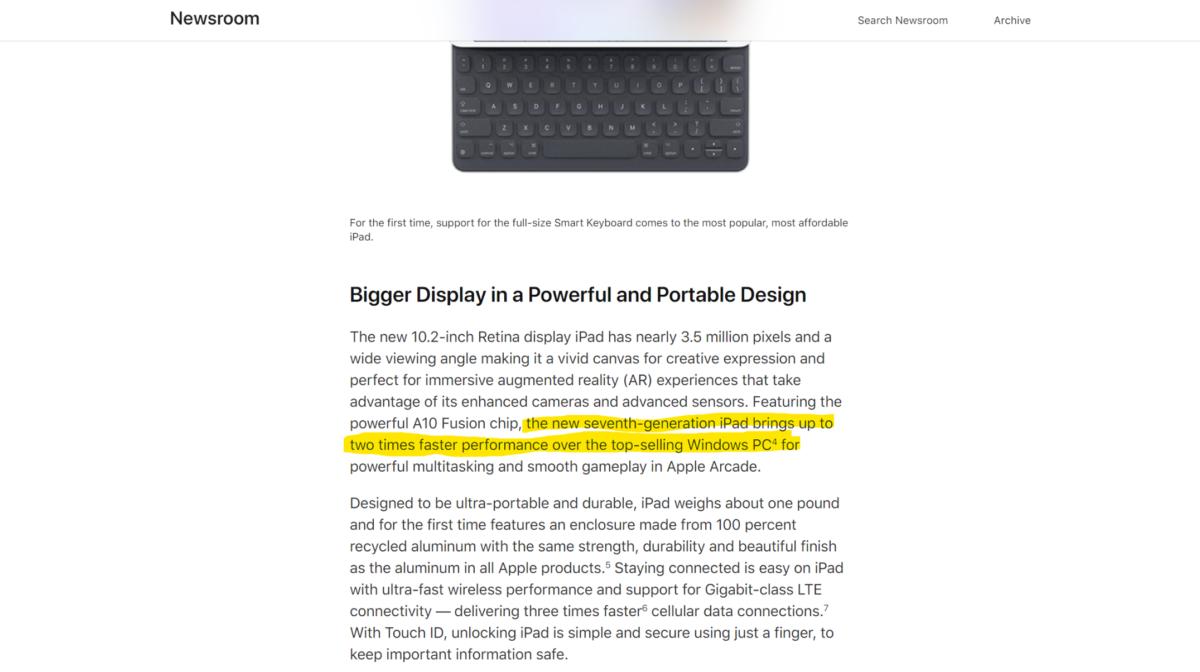 The average consumer is likely to see that and think the 7th-gen iPad is "two times" faster and accept it on faith and without much skepticism. 
Powered by WPeMatico